by Skip Via, with Jeanine Buettner
skip@westvalleynaturalists.org
General Information
The Kuhns homestead consists of farmland and several original buildings erected along a small creek across Farm To Market Road from the Pig Farm state land area. It is managed by Montana Fish, Wildlife and Parks for the purpose of wildlife protection. The homestead is an important winter wildlife area because old growth Douglas fir provides food as well as tree wells for browsing on Oregon grape for deer and other wildlife. It is also at the perfect elevation–not too high and not in the creek bed, which is where the cold gathers in winter.
Kuhns' is closed to all visitors from Dec. 1 to May 15. Other than that the area is totally open to the public. Visitors are encouraged to wear orange during the hunting season, and should not enter any of the buildings as they are unsafe.
Because the area is actively farmed, visitors should not block the gated entrance to the homestead. A walk of less than a mile along a well-defined road gets you to the building sites.
History
from Jeanine Buettner
Wilson Small Kuhns was born Jan. 9, 1859 in Keyport, New Jersey. His wife Lulu was born in Monroe, Wisconsin on June 12, 1870. They were married in Wisconsin. They came to Montana Territory in 1888. Just one year prier to Montana becoming a state in 1889.
They claimed their homestead 12 miles northwest of what would later become Kalispell in 1888.
The Kuhns welcomed 5 children into the family; Myrtle, Raymond, Thomas, Edith and Doris.
Mr. Kuhns passed away May 7, 1910. He was attempting to teach a young horse to lead when the animal became frightened and began to run. In some manner the rope became twisted around his wrist and he was thrown down and dragged. The horse finally got tangled up in the rope and was stopped. Mr. Kuhns was 51 years of age.
Lulu and son Thomas took over the farm after the death of Wilson. Lulu stayed on the farm until her passing in 1942. She and Thomas worked hard to put the other 4 children through college.
Thomas Wilson Kuhns passed away at the farm on Sept. 30 1966 at the age of 69. He died of a stroke.
Visiting the Homestead
A small group of West Valley Naturalists members visited Kuhns' on a beautiful early September morning in 2020. Here are a few images from that visit. Photos by Skip Via.
Main Cabin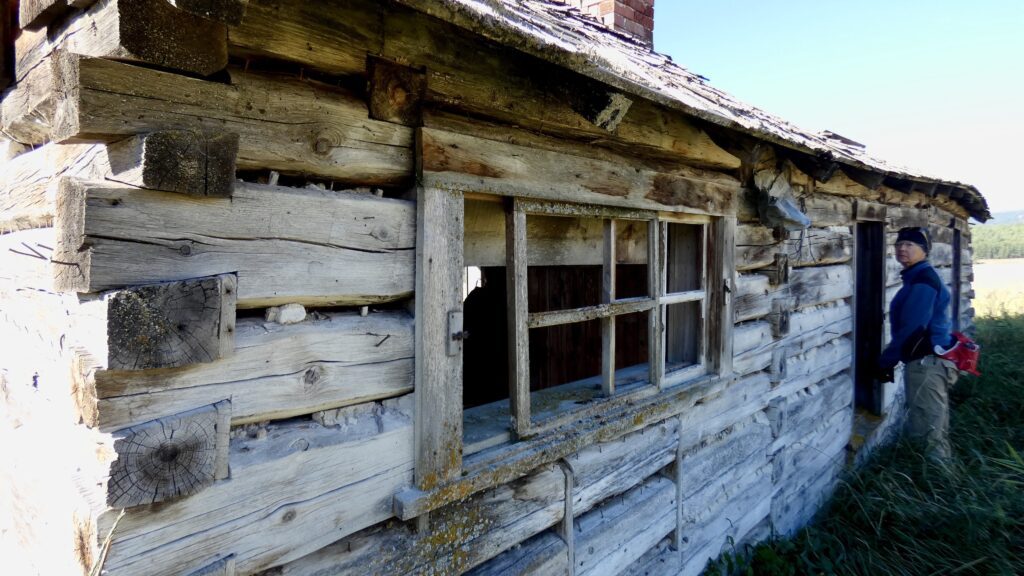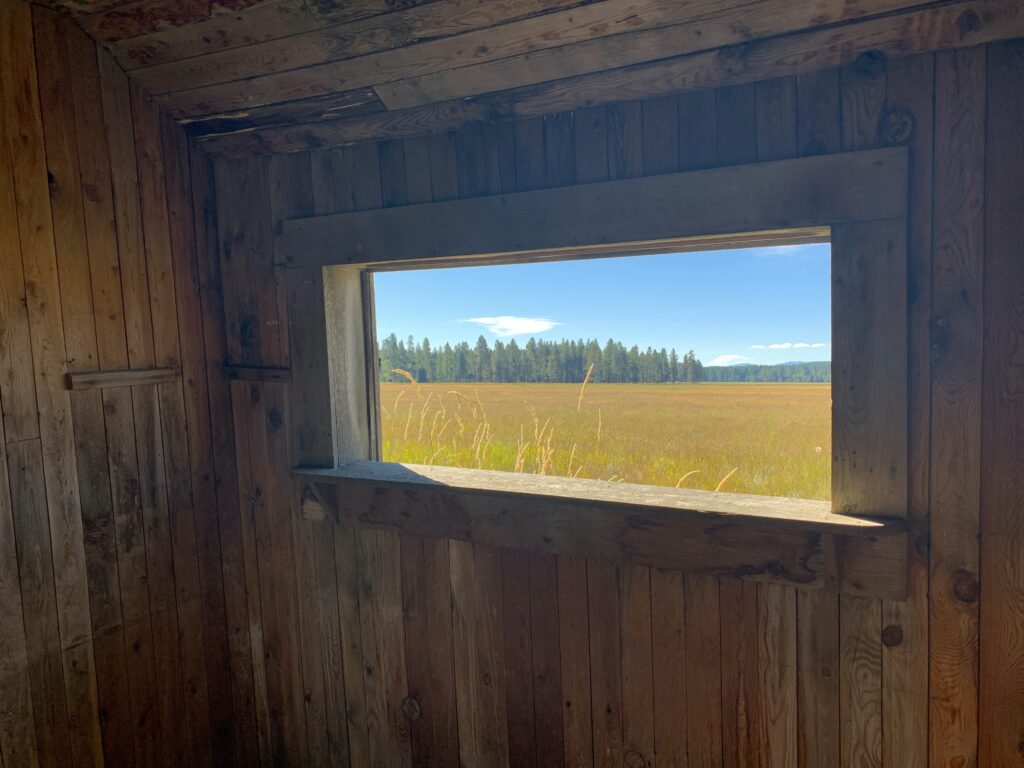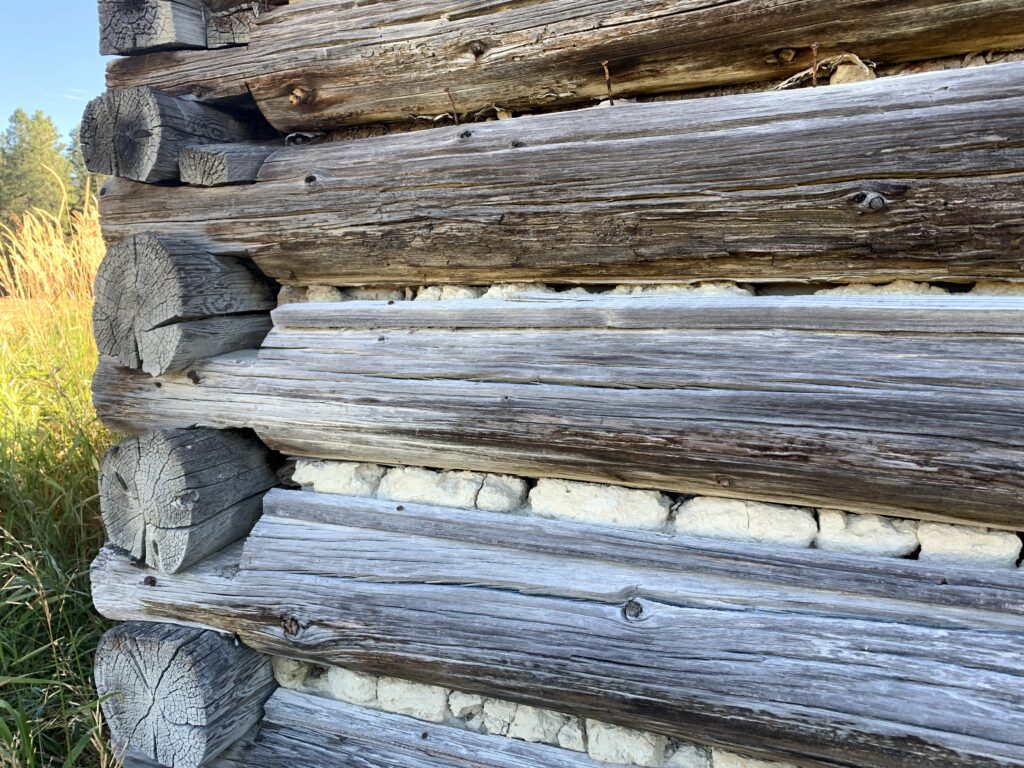 Barn
Original Homestead Cabin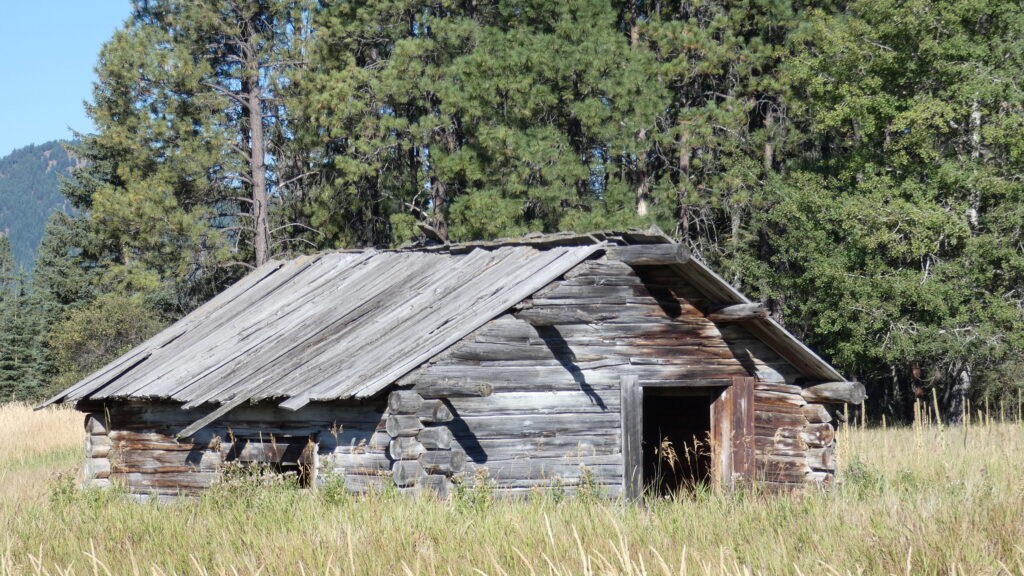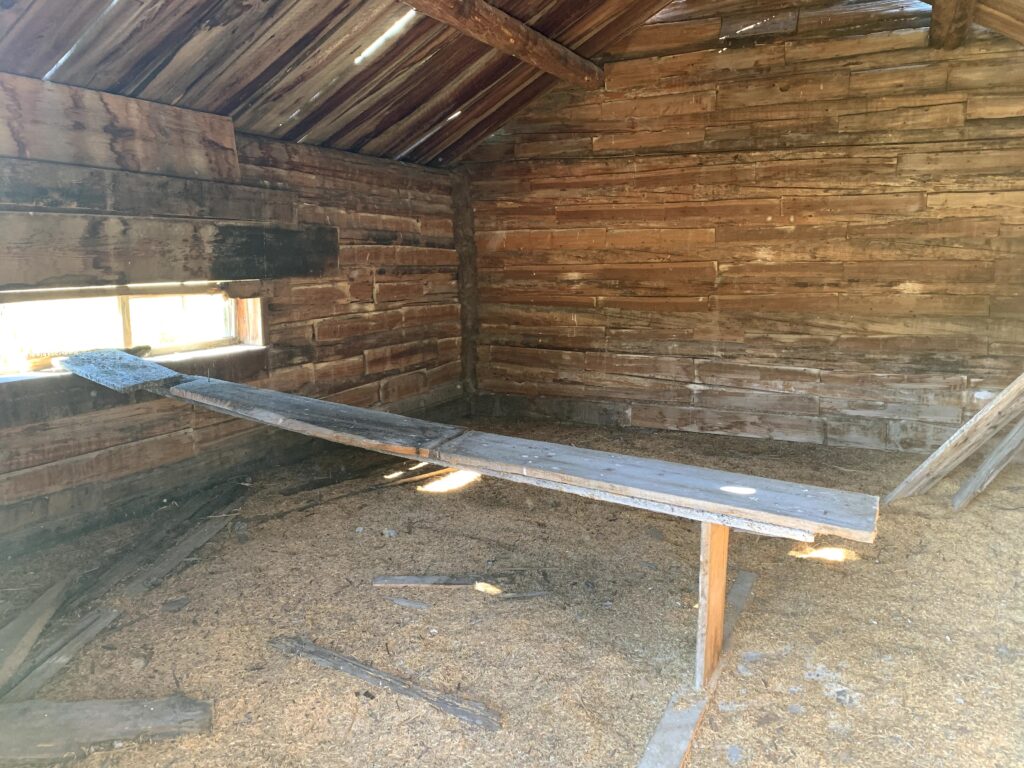 Other Buildings