by Jeanine and Kevin Buettner
nammy@montanasky.com
and Skip Via
skip@westvalleynaturalists.org
The Ashley Creek Ditch was an irrigation system developed in the early 1900s to supply water from Ashley Creek to farms in the west valley area of the Flathead. The Ditch was not a county or state project; rather, it was paid for and maintained by the families that used the water. It's no longer there, having been dismantled in the late 1970s due to changing agricultural practices and the increasing availability of tapping directly into the aquifers for irrigation. But its story is a prime example of the ingenuity and work ethic that early settlers in the area shared.
The Ashley Creek Ditch began in a holding pond (fed by Ashley Creek) just north of the Creek and what is now Whalebone Drive south of Highway 2 (see the second map, below). Current maps show the Ditch's origination much farther north than this, but older topographical maps (combined with local knowledge) clearly show the origin to be this holding pond.
The Ashley Creek Ditch followed the timber line from Highway 2 and crossed under Farm to Market Road at what is now Montana Mulching, as shown below. It went through the field and came out near the Spring Creek Cemetery on West Valley Drive, proceeded north and under West Reserve and under West Valley Drive, and came out over on Spring Creek Drive. It continued under the road and re-emerged on Stillwater near the current DNRC, and then went by big metal flumes towards the college. When they were tearing it down in the late 70's, the Buettners got some pieces of it that are still in use at their home. Jeanine used to play in the Ditch as a child.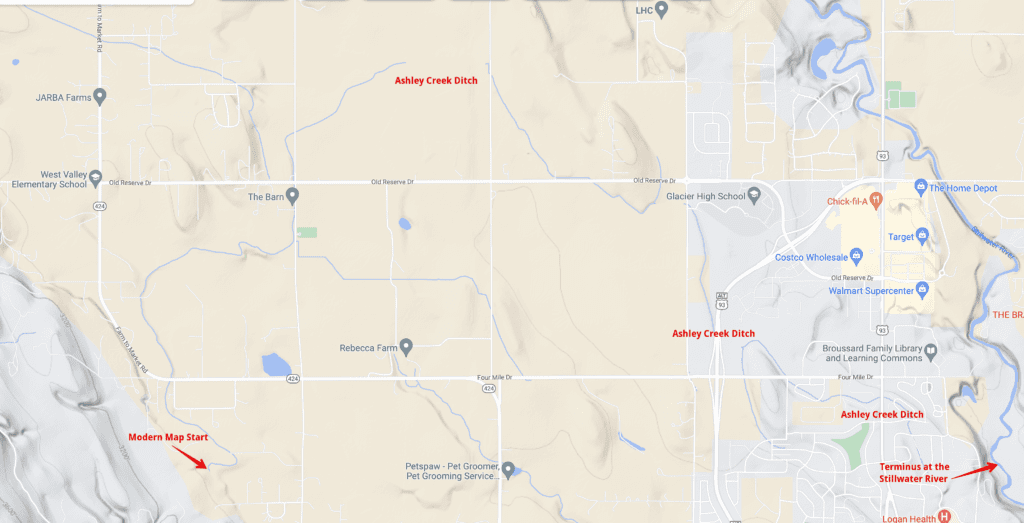 Carl Blank (known as the "Ditch Walker") was in charge of keeping the Ditch in good repair. He had a farm on the corner of Reserve and Spring Creek, where the Seventh day Adventist Church now sits. He died in 1965 at age 83 and is buried in Spring Creek Cemetery.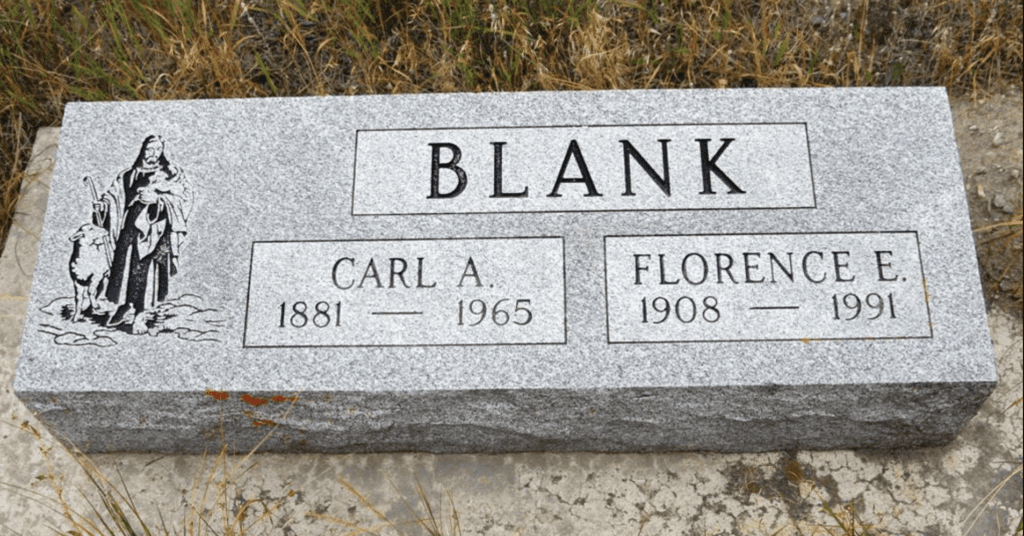 And finally, for the true map lovers, two images from two adjacent sections of topographical maps from the 1970s showing the entire path of the Ashley Creek Ditch. It's not the Panama Canal, but it's quite a testament to the hard work and community drive that was needed to develop agriculture in the valley.